Anti tangle rig sleevels

- CARP RANGE
Anti tangle rig sleeves

Perfectly compatible with our swivels of the quick change series!
Quick change swivels
Quick change big eye swivels
Quick change flex ring swivels
Quick change O rign swivels
The Quick Change system
allows rigs to be changed rapidly.
Pull back sleeve to reveal hooked end of quick change swivel, hook on your new rig, pull the sleeve back over the hook to prevent hooklength from slipping off, and you are back fishing within seconds.
Day or night you can have ready baited, even ready balanced rigs ready to use at a moment's notice. Camo sleeves keep everything tidy and tangle free as well as improving concealment.
54mm long
20pcs/1pack
​
US$ 5.5
Powered by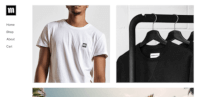 Create your own unique website with customizable templates.