BoeCen 3K Twill Woven Carbon Float Tube
BoeCen 3K twill woven carbon float tube
The perfect float tube! This beautiful, lightweight yet strong float tube is made of 3K twill woven carbon tube.This superb float tube can hold 7pcs of the
BoeCen C10 floats
. Also perfect for almost any floats used for trotting or drift fishing. Because this tube has no metal component, you can also use it for sea fishing such as rock fishing (ISO fishing).
Tube length/Approx.250mm
Tube diameter/Approx.50mm
Gloss finish
The C10 floats, fishing bag and a reel of the pictures are NOT included
About "BoeCen"
BoeCen was established in 2011, as a sub-brand of POLE&LINE for float fishing and as the name of the first specialized tackle shop for centerpin reels in Japan.
We have introduced the joy of centerpin fishing to Japan, where this reel and fishing with it was hardly known.
BoeCen special website : www.boecen.com (Japanese)
Powered by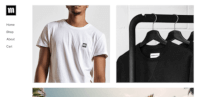 Create your own unique website with customizable templates.