BoeCen C10 float
BoeCen C10 - The very best float for centrepin trotting & float fishing
This beautiful float is handmade by Japanese skilled craftsmen.Made from high quality paulownia wood,it has enough weight for making wallis casting easy.
The BoeCen C10 has 4 color variations.
Orange top (red tip) X Clear coated wood body
Yellow top (red tip) X Clear coated wood body
Orange top (red tip) X Black body
Orange top (red tip) X Black body
Great for trotting for carp and float-fishing for steelhead.
Made of Japanese high quality paulownia wood.
Can be used as a slider float or with silicon tubes.
Handmade by craftsman in Japan.
Float body length 130mm
Can be loaded up to 10g
Recommended line (when used as a slider) / Monofilament, coated braided line 4-20lb
*When you make a rig with this float as a slider, it may be difficult for the line to go through the float.
If so,you may need turn the line pushing it through the the float.
​For carrying this float, our
BoeCen 3K twill woven carbon float tube
is perfect.
About "BoeCen"
BoeCen was established in 2011, as a sub-brand of POLE&LINE for float fishing and as the name of the first specialized tackle shop for centerpin reels in Japan.
We have introduced the joy of centerpin fishing to Japan, where this reel and fishing with it was hardly known.
BoeCen special website : www.boecen.com (Japanese)
For carrying C10 floats, this float tube is perfect!
Powered by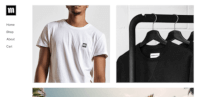 Create your own unique website with customizable templates.