Japan Quality The best rod to catch the monster

3 sections... what makes this rod "TRAVEL BUDDY"

The biggest feature is what you will notice at a glance,the number of sections.
Most traditional heavy duty rods have been 1 or 2 sections because it has been believed that the more sections the rod has,the more weak-points it has.
However,our technology has made this a thing of the past.Using 2 kind of joints appropriately,the strength of this rod is kept and it's no less strong than the rods of traditional style.In Japan,this 3 section style is getting more and more popular.
The 3 section construction makes the EQUES the ideal choice when it comes to expedition for monster,and of course,it is so easy to carry when daily use.

Featuring Fuji PMNST&PMNSG SiC guides

As the high-end model of our products,this rod are equipped with Fuji SiC guides with under wrap.
As you know,the quality of Fuji guides is the highest in the world.For fighting with monster,this rod has to be with reliable parts,so we naturally chose Fuji's quality guides.
The setting of guides is almost that of GT rod,because we believe this makes the EQUES a real all-rounder,for both of live or dead bait-fishing and spinning.
Because of the size of the guides used on this rod(The top guide is 16mm and the butt guide is 40mm),you can cast heavy lure over 120 yards with this rod using thick monofilament or braided PE line.Of course this guide setting is no problem for live or dead bait fishing,with the bending curve so beautiful and efficient.

2 kinds of joints

For 3 section rod,the joint is the most important because low quality or not well designed joints can decrease the strength of the rod easily.
We adopted 2 kinds of joints for the EQUES, one is put-over joint(between #1 and #2) for smooth transmission of power and the other is put-in joint/offset grip(between #2 and #3)for the maximum strength.
This style is adopted by most of Japanese manufacturers,and this is the most reliable and reasonable setting for 3 section heavy duty rods such as tuna and GT rods.

Equipped with Fuji's new items... GRC rubber cap and lock nut

For heavy-duty use on the water,these 2 new items of Fuji must be so useful.
GRC rubber cap is Fuji's latest rubber cap,which enables you the rod's butt end as both of a rubber end & gimbal.
The lock nut with DPS reel seat prevents the reel seat screw from being loosened,which you will find more useful than expected.
Long EVA grip for long fighting with monster

The long EVA grip is the standard for GT rods,making your fight with monster more comfortable!

High modulus carbon blanks with woven carbon on all the sections

Don't forget the highest quality carbon blanks!With the finest high modulus carbon material made in JAPAN,this rod has incredible power in spite of its lightweight.
The blank is reinforced with woven carbon on all the sections,making the rod more stylish.
The quality of this blank will be found on your 1st cast,indeed the castability of this rod is greater than you expect.
It enables you to use this rod from the bank.You no longer need heavy long rod just for distant cast.
Supplied with durable 1680D rod bag

Rod curve image of lifting 7.2kg weight
EQUES TRAVEL BUDDY ... for wels catfish,Tuna and GT.

SALE!! POLE & LINE EQUES 9ft 3sections for Monster catfish & GT
SALE!!
INTERNATIONAL FREE SHIPPING
We can ship worldwide except Africa.
(Shipping to Africa will need extra cost,please contact us)

SALE!! 2 x POLE & LINE EQUES 9ft 3sections for Monster catfish & GT
You get 2 rods.
SPECIAL PRICE!! INTERNATIONAL FREE SHIPPING

We can ship worldwide except Africa.
(Shipping to Africa will need extra cost,please contact us)

Specification
Total length 2.7m

Sections 3

Weight 435g

Transport length 96.5cm

Tip/Butt diameter 3.2mm/20.6mm(3rd section),16.5mm(Butt diameter of 2nd section)

Casting weight Up to 150g(when spinning) /200g and more(when catfishing with bait)

​Line 40-80lb




Carbon 99%

Total length of grip 920mm

The length between butt end & the center of reel seat 540mm

Fore grip length 315mm

Guide ring size 16mm (Top) / 16mm / 16mm / 20mm / 25mm / 30mm / 40mm(Butt guide, reverse setting)

Reel seat Fuji DPS22 (length of metal spacer/40mm)
Features
Multi purpose heavy duty rod for monster wels catfish,arapaima,tuna and GT

3 sections "TRAVEL BUDDY"concept - the transport length is shorter than 1m! Perfect portability for fishing travel
Incredibly strong high modulus carbon blank reinforced by stylish woven carbon on all the sections
Powerful butt blanks with excellent casting ability enables an angler to cast a lure over 120 yards
Fuji PMNST+PMNSG SiC guides - Perfect for thick mono line
Fuji GRC butt end cap
Beautiful bending curve with put-over joint (#1/#2) and put-in joint (#2/#3)
Supplied with durable 1680D rod bag
Powered by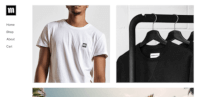 Create your own unique website with customizable templates.