Hook aligner CAMOGREEN MINI

- CARP RANGE
Hook Aligner CAMOGREEN MINI

Smaller and shorter than
our normal hook aligner
, perfect for wary carp. Its camo green colour is ideal for weedy bottom.
The hook with this hook aligner reacts faster and it helps hook holds to be positioned in the bottom lip. The Hook Aligner also ensures that the hook twists effectively whichever direction the fish approaches the hookbait.
Perfect with a wide variety of rigs and with almost any soft hooklink; monofilament, braided or skinned hooklinks.
Just thread the Hook Aligner onto the hooklink and position the Hook Aligner (as shown in the picture) by pushing the Hook Aligner up over the hook eye. Make sure that the curve of the Hook Aligner faces inwards lining up with the hook point.
10pcs/1pack
​US$4
Powered by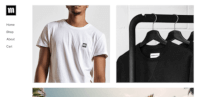 Create your own unique website with customizable templates.