PVA Bag Link swivels
- CARP RANGE
CARP RANGE PVA bag link swivels UK SIZE8

Standard size 8 mat finish swivel with
a pear-shaped ring designed for attaching a PVA mesh bag.
This swivel allows you to attach a PVA-mesh bag to your setup so easily and quickly.Simply pass the knot of your PVA mesh bag throgh the pear-shaped ring. Perfect for PVA bags of all sizes. The 50lb test strength and matt finish make this swivel a perfect PVA bag swivel for all the carpers.
10pcs/1pack
20pcs/1pack (VALUE PACK)
UK size #8
US$ 7 (Normal pack)
US$ 12 (Value pack)
Powered by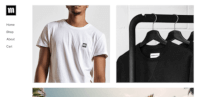 Create your own unique website with customizable templates.