Quick release connector - CARP RANGE
CARP RANGE Quick release connector SET OF 3

The easiest way to attach your bite alarm to bank stick or buzz bar.
Adapts to all banksticks and buzz-bars (Including our Metal bank stick, Black metal bank stick, Buzz bar TWIN and BUZZ bar TRIPLE) on the market.
Perfectly compatible with our Basic bite alarm
The connectors are of a two piece construction; a small piece that screws onto the 3/8" BSF thread of your landing net head, rod rest, bite alarm and so on, and a main body section which screws on to a bank stick, buzzer bar. To connect or disconnect the two parts, you simply slide the spring loaded collar down on the main body and pressing or pulling the smaller piece in or out of the location hole and releasing the collar.
1 set includes 3pcs. (You will get 3 x the connector of the picture)

​US$15
Powered by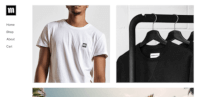 Create your own unique website with customizable templates.