SALE!! POLE & LINE RUDOW8500 Japanese long fishing pole Made in Japan
SALE!!! INTERNATIONAL FREE SHIPPINGWe can ship worldwide except and Africa. (Shipping to Africa will need extra cost,please contact us)
The RUDOW 8500 has been designed as a great long fishing pole for salmon,Hucho perryi,steel head and carp.This extremely strong and long pole is different from what is called "Pole" in coarse fishing of Europe. The RUDOW 8500 is a Japanese Honryu-zao, which is used like a whip but it's target is large trout and salmon, not small roach or minnow.
Honryu-zao is supported by Japanese newest fishing carbon technology, for it needs both extreme lightness and stiffness.
You will find you can fight with salmon, steel head and even carp using this long pole and it will give you great pleasure you have never experienced, that you catch a large fish without a reel.
Made in Japan,using TORAY's carbon blanks which is used for Japanese high-end Honryu-zao priced around $1000, the RUDOW 8500 has real value for money and unbeatable performance.
Attention:This pole is Honryu-zao, different from what is called "Pole" of coarse fishing in Europe. Honryu-zao is like what they call "whip", but it is longer and stronger and its target is mainly trouts and salmons, sometimes used for carp or even Black porgy.
Specification
•Length (m) / 8.5
•Transport Length (cm) / 122
•Weight (g)/ 440
•Number of Sections / 9 (telescopic)
•Tip diameter (mm) / 2.3
•Butt diameter (mm) / 28
•Line (lb) / from 12 up to 16
•Blank Material / Carbon 99%
MADE In JAPAN
Features
•Stiff butt blanks for large salmon and steel head
•Lightweight and Powerful TORAY carbon blanks
•Strong tip for landing big salmon
•Stylish design
•Eco package
Powered by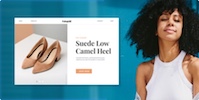 Create your own unique website with customizable templates.